X-Ray Grading System
The SCOTT patented X-Ray system is designed to determine the skeletal structure of a carcass and determine the ideal cut points for separation of the Forequarter, Middle and Hindquarter. The X-ray data is used to determine the weight of each Primal, the percentage of lean meat, fat and bone proportions within each. This process makes it possible to optimise product management, payment to suppliers and manage yields through a boning room.
---
X-Ray Primal System
The X-Ray Primal System automates the cutting of lamb carcasses, delivering highly accurate, clean primal cuts, superior to anything produced by a human operator.
The system creates a 3D map of the bones within the carcass, which is used to guide the primal cutter with an accuracy far greater than human capabilities. The x-ray data is also provided to all downstream boning room modules, providing the correct height and angle measurements for each cut. This provides a precise cut location at the correct angle and the dual rotating knife blades ensure a cleaner, more accurate cut.
Increased and consistent throughput
For installed customer sites, throughput and operational efficiencies in the boning room increase due to a consistent flow of product.
Labour efficiency and safety
The system has the ability to replace bandsaw operators, reducing risks to staff and the numbers of operators required in the process.
Reduced sawdust
The powered circular knife system reduces contamination and yield loss caused by bandsaws.
Cut accuracy
Cut accuracy improvement for the primal cut gives more weight in loin and rack product for every carcass processed.
Optimised cut selection
The unique dual circular knife design allows the system to make an inverted cut close to the aitch bone, adding an average of 40 grams more loin.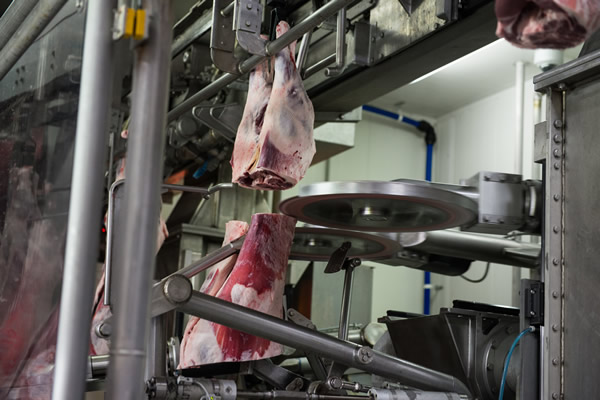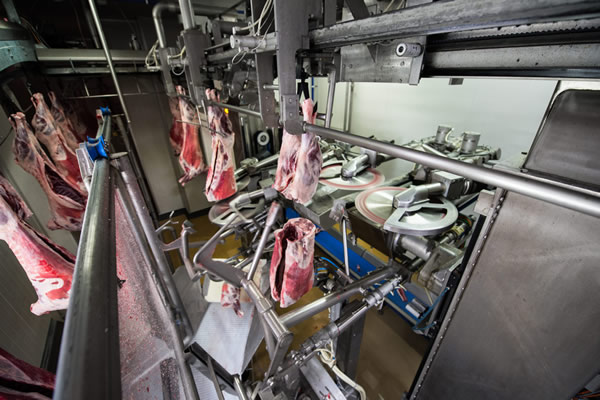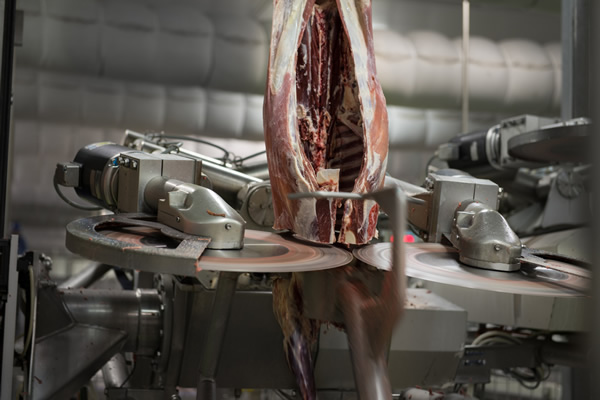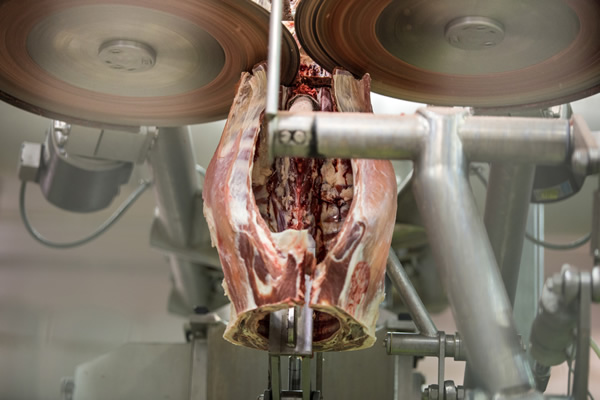 Linked technologies:
---
Direct access to our automation experts
Our no-obligation help and advice is only a phone call or email away, so dial 01924 339111 with any questions you may have, and we'll do everything we can to assist you. If you choose Stelram as your automation partner, you'll be allocated your own dedicated project manager and benefit from our exceptional standards of ongoing support and aftercare.
---