Engineering News
Stelram & Velteko Partner at Interpack 2017
09/03/20167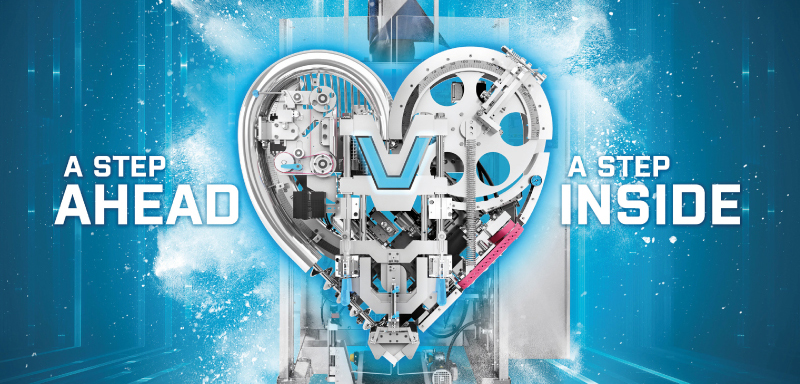 Stelram will be attending Interpack 2017 in Düsseldorf, with packaging & dosing machine partner Velteko.
Based in Wakefield, Stelram is one of the UK's leading suppliers of automation solutions to the food and drink, and automotive sectors. Partnering with vertical form fill & seal packaging machine manufacturer Velteko, creates opportunities for Sterlam to offer complete production lines for clients in the food & drink manufacturing sector.
Come and talk to us about your challenges on Stand C21 in Hall 15 – 4 to 10 May 2017
Stelram goes from strength to strength!
29/09/2016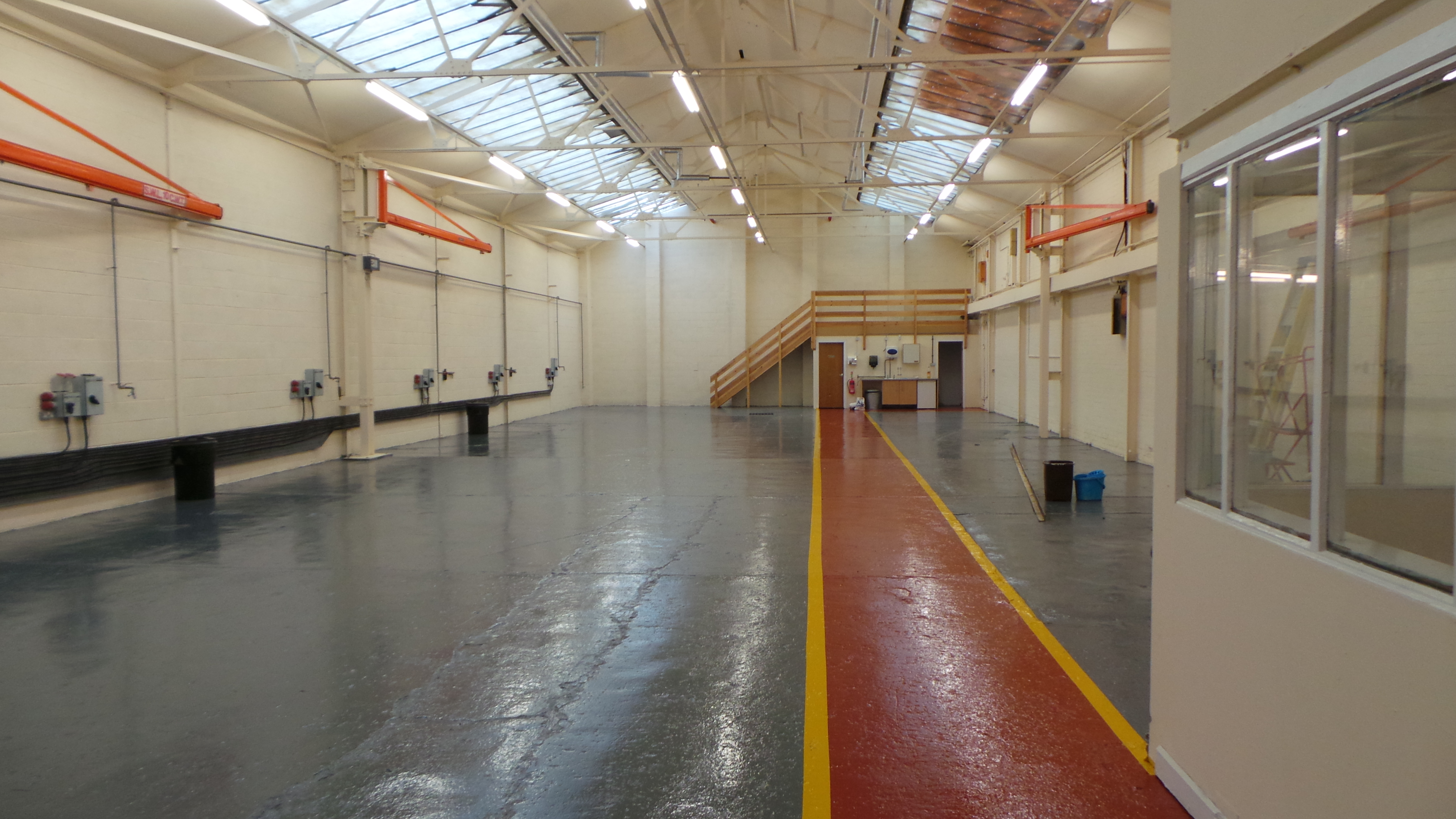 After having recently completed the move to its new 27,000 square feet facility, automation solutions provider Stelram Engineering has now further expanded its production capacity and its team of skilled employees. These developments will enable the company to continue to provide prompt and efficient service for its fast growing customer base, as well as developing on-going projects, while offering outstanding design and manufacturing.
Based in Wakefield, Stelram is one of the UK's leading suppliers of automation solutions to the food and drink, and automotive sectors. The company has unique expertise in designing and manufacturing bespoke machinery and vision-controlled robotic systems to suit a wide variety of applications.
After securing new customer orders, some as far afield as Australia, Stelram has had to acquire yet another industrial unit, enlarging its production facilities by a further 4,500 square feet. The company is also creating a fully equipped showroom where current and potential customers will be able to see firsthand the type of machine solutions Stelram creates and put them to the test!
To go along with expansion in premises, Stelram has taken on new employees. A new design engineer, a project manager, a sales engineer, an applications manager and a new store person have joined the expanding team. Stelram has also taken on two new graduates and three placement students, who will be trained and mentored to help with this unprecedented business growth.
"After adding the first tranche of extra space to the manufacturing facility we found that our products were in such high demand that we very soon had to further increase the shop floor space," said MD Steven Holt, "We were lucky enough to find a convenient vacant industrial unit almost next door, so now work is underway to make full use of this. We have also employed six new key members of staff and we're on the lookout for two more. Business is definitely booming and we are very excited about the future!"
Stelram welcomes one and all to open-house event
12/11/2015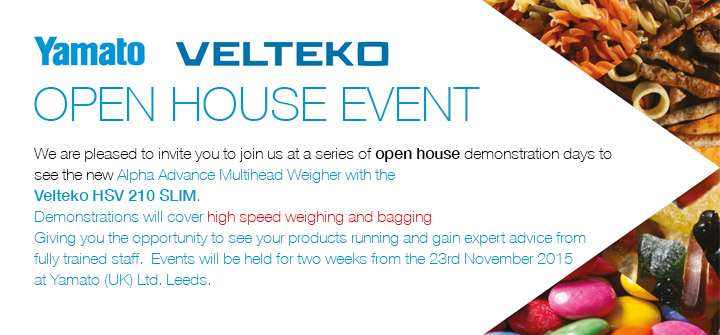 Automation solutions provider Stelram Engineering is hosting, in collaboration conjunction with Velteko and with Yamato, a series of open-house demonstration days featuring the new Yamato Alpha Advance multi-head weigher and the innovative Velteko HSV 210 SLIM vertical packaging machine. The open-house events will take place over two weeks commencing November 23, 2015 at Yamato headquarters in Leeds.
With multiple operating sites in the Czech Republic and Poland, Velteko is leading manufacturer of high-tech packaging machines that are proactively engineered to suit individual customer specifications. The company aims to provide versatile and reliable high-performance packaging solutions optimised to meet industry- and sector-specific needs.
Stelram and Velteko engineers will be on site throughout the open days to demonstrate the latest weighing and packaging technologies and to answer any questions visitors might have about specific packaging challenges. Alongside Stelram and Velteko, Yamato, a leading manufacturer of commercial weighing equipment, will also support the demonstrations.
"The open house event marks the first collaboration with Velteko and Yamato. It aims to exhibit state of the art machines and also to showcase our engineers' abilities to devise novel and cost-effective solutions", explained Steve Benton, Documentation and Marketing Manager at Stelram. "We will offer customers the opportunity to put our machines to the test and to obtain expert advice from our experienced staff – whatever their sector-specific requirements. We are encouraging visitors to bring along any products they would like us to evaluate and to discuss their needs over coffee and biscuits."
Visitors wishing to attend one of the open house days can register their interest by contacting Mark Hiley of Stelram on: 01924 339111 / mark.hiley@stelram.co.uk or Andrea Spencer of Yamato: 0113 322 1546 / andrea.spencer@yamatoscale.co.uk
Stelrams expansion brings big customer benefits
28/09/2015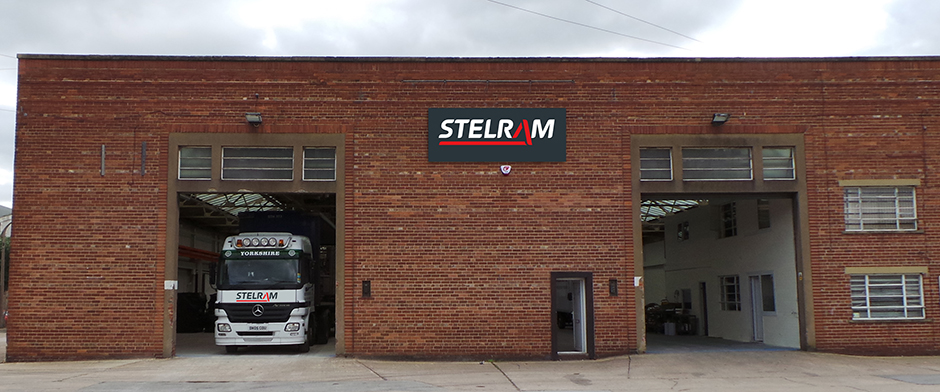 After a number of years of unprecedented growth, automation solutions provider Stelram Engineering has recently expanded its production facilities to an impressive 27,000 square feet. This development will enable Stelram to offer even better design and manufacturing services to its customers in all manufacturing sectors.
With its headquarters in Wakefield, Stelram has become one of the UK's leading suppliers of automation solutions to the food and drink, and automotive sectors, designing and manufacturing bespoke machinery and vision-controlled robotic systems.
A particularly impressive aspect of the business is that all electrical and mechanical manufacturing is carried out in-house, giving the company unmatched freedom to innovate and the flexibility needed to meet highest customer requirements.
Since its founding three decades ago, Stelram has operated from a single factory and office unit, later taking on additional storage across town, but continuing success has meant that space in the original unit has become extremely tight. The company was delighted, therefore, to obtain an adjacent 19,000 square foot unit, which it is currently refurbishing to suit its exact requirements and to maximise the efficiency of its operations.
"Our present premises have served us very well over the years," said MD Steven Holt, "but the time had definitely come when we needed more manufacturing space to meet the needs of our expanding customer base. So, when the opportunity to expand our facilities came, we grabbed it! The greatly increased production and storage space will enable us to keep growing and take on larger, and more ambitious projects in the future."
As well as a much-increased manufacturing area, the new building will provide more office space for the customer services team, purchasing and production departments. In addition, it will free up space in the company's original unit for a purpose built development, demonstration and exhibition area where customers will be able view and evaluate Stelram's latest innovations.
The additional space is also making it possible for Stelram to accommodate an expanding workforce. The company has already recruited five additional people this year, including a new service manager and design engineer, and is looking to employ further specialists in the upcoming months.
To further complement the recent successes at Stelram, the company has launched a new logo and website. Visitors to the revamped website will be able to learn about latest achievements and application stories, as well as browse the wide variety of solutions available.
---