Hindquarter Systems
The Hindquarter System automates the removal of lamb legs from the aitchbone, detecting the shape of the aitch bone and directing the robot to produce optimal cuts, delivering substantially improved yield and room throughput.
The robotic cutting system reads information from x-ray data, hindquarter shape and cutting force to guide the robot's knife with far greater accuracy and consistency than human operator capabilities.
The robot automatically sterilises the knife between carcasses and automatically replaces the blade when it becomes blunt. Hindquarters are automatically loaded from a rail, bones them and directs the product to outfeed conveyors, removing the need for human operators, reduces contamination risks and improves safety.
Benefits:
Yield Improvements – Approximately 50 grams per carcass
Consistent Throughput – Boning room throughput and operational efficiencies can increase by approximately 4% due to a consistent flow of product
Labour Efficiency and Safety – Elimination of labour intensive manual leg boning tasks reduces staff training costs and the occurrence of repetitive strain injury
Food Safety – The system eliminates human intervention in the leg boning task, reducing contamination risk and providing extended product shelf life
Cut Quality – Robotic sensing enables highly accurate, cleaner cuts and reduces product waste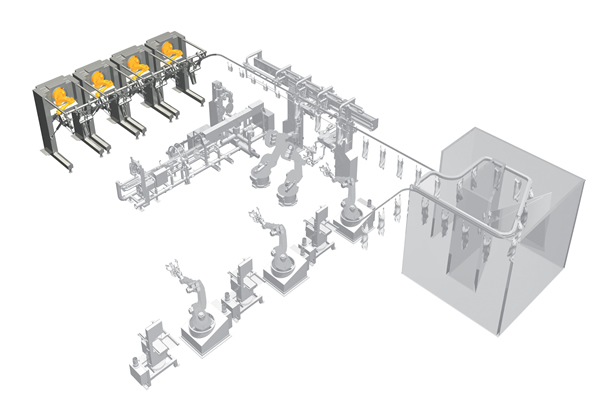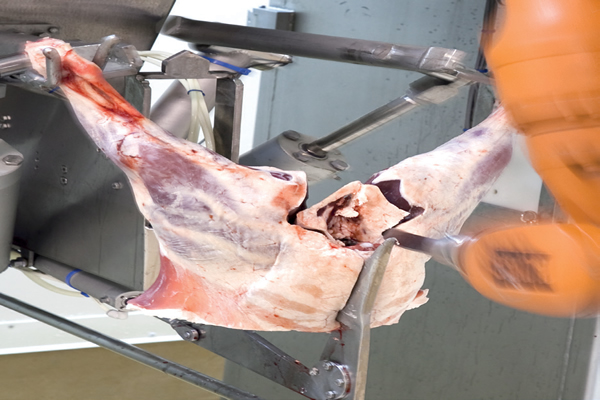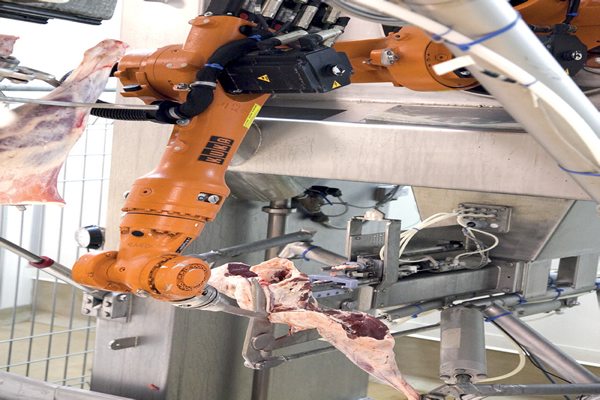 ---
Robotic Hindquarter Sani Vac
The Robotic Hindquarter Sani Vac by Scott Technology is an automated robotic steam vacuum that replaces manual steam vacuum sanitisation for lamb, sheep and goat processing.
Developed to repeatedly steam sanitise and vacuum profiled dimensions of each carcass hind leg and bung, the robot adapts its cycle path for all carcass variations, overcoming inconsistent manual processing practices.
The system is configurable in design to meet individual plant processing, line and floor-plan requirements. Installation of a Robotic Hindquarter Sani Vac System offers a payback of less than 1.5 years, inclusive of labour savings, operating costs, OH&S and other benefits.
Benefits:
Labour saving of 1 operator per working shift
Line Speed – can operate at +10/min
Species – Lamb, Sheep & Goat Processing
OH&S – reduced injuries and accidents
Productivity/Efficiencies – Improved process with consistent and repeatable operations
Yield Gain – reduced trimming & rework
Hygiene – reduced contamination compared to manual operations (proven)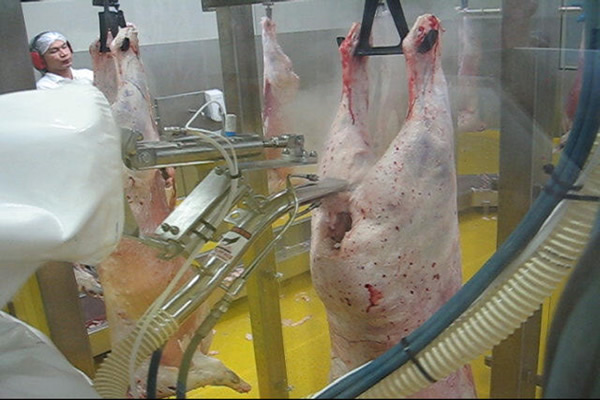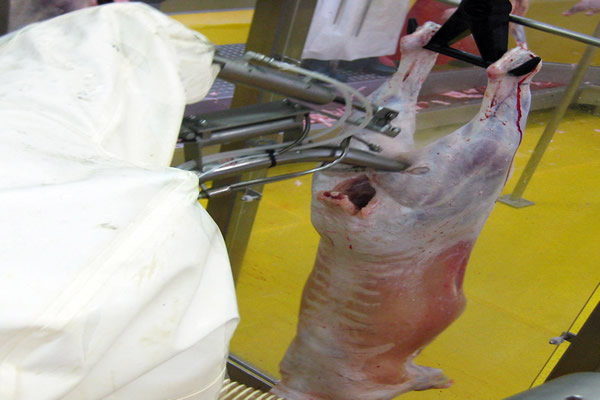 Linked technologies:
---
Direct access to our automation experts
Our no-obligation help and advice is only a phone call or email away, so dial 01924 339111 with any questions you may have, and we'll do everything we can to assist you. If you choose Stelram as your automation partner, you'll be allocated your own dedicated project manager and benefit from our exceptional standards of ongoing support and aftercare.
---