Our history in automation and robotics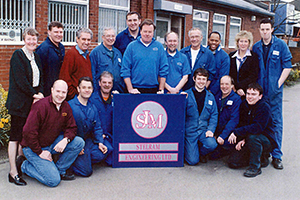 Stelram's roots can be traced back to 1987, when Jack Holt and his wife Christine started a general utilities and automotive engineering partnership, amassing nearly 3 decades of experience in multiple aspects of automation and robotics.
With a small number of key staff in place, Stelram became a limited company in 1999, adapting its provision of automated systems to the food industry in the mid-2000s. From 2010, the Holt's sons, Steve (MD) and Lee (Production Director), gradually started to take over the reins. With a commitment to continued improvement, they've further developed the business in line with client demands, providing a wide variety of standalone and integrated automated systems for the manufacturing industry.
---
Innovative automated systems for improved manufacturing processes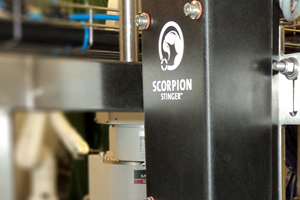 Here at Stelram, our mission statement is clear: To deliver innovative turnkey solutions for applications within the Food & Drink and Automotive sectors. Using our engineering expertise, we aim to create special purpose systems, which exceed the expectations of our customers.
From standalone to integrated automated assembly systems, our team of 40+ full time staff and extensive network of trusted contractors ensures that we can cater for any requirement - and while we specialise in the food and automotive sectors, we often adapt our services to meet any industry requirement.
With our own in-house machine shop, Stelram's power is in its wide range of experts and engineers in the following areas:
Welding
Assembly
Mechanical designers
Electrical designers
Panel builders
PLC
HMI programming
Business development
Sales and purchasing
IT
The high quality and performance of our products, along with our first class after-sales service, has earned us a fantastic reputation over the years – and we'd love to offer the same benefits to you.
---
Flexible, high quality automation and robotic systems
We work with company owners/managers, engineering, project and facilities managers/directors to ensure that their production and manufacturing lines add tangible value to their business. Our off-the-shelf and bespoke robotic and automation systems will help you to:
Increase productivity and capacity
Reduce costs and overheads
Minimise manufacturing errors
Replace out-dated systems
Manage key production challenges
Ensure continuous improvement
While we deal with automation, we still believe in providing a 'human touch' when it comes to our business partnerships. You'll always work with the same project contact for a consistent line of communication, and will benefit from our flexible, high quality service and excellent, accessible support.
You can learn more about our technologies and vision systems on their dedicated pages, or please feel free to contact us with any questions on 01924 339111.
---
Stelram Limited is registered in England and Wales; Company Registration Number 12843594
---